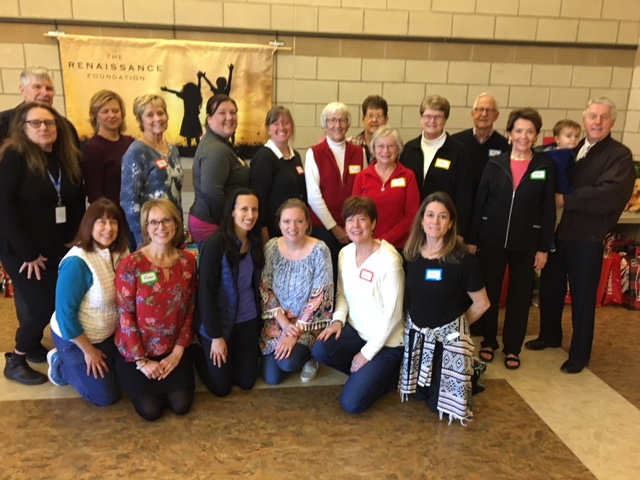 Our 10th Spirit Gift Wrapping event was made incredibly successful due to the numerous volunteers who graciously gave of their time this past year. Our efforts to shop and organize our gifts for the children during October and November were made far easier due to the 3,000 sq. ft. storage space donated by Jace Murray and Ellen Gallagher of Murray Commercial in St. Charles, and by the large space donated again this year by the St. Charles Park District for our wrapping event.
Over 250 needy children in our local communities benefitted from the efforts of our volunteers and the generosity of our individual and corporate donors, particularly the St. Charles Meijer store. All gifts were individually chosen and then beautifully wrapped by one of our volunteers. It is impossible to adequately thank each of our volunteers, but we hope they all know how vital they are to helping us with our mission – to serve the less fortunate children in our communities.
This thank you letter was recently received from one of the local children in the area: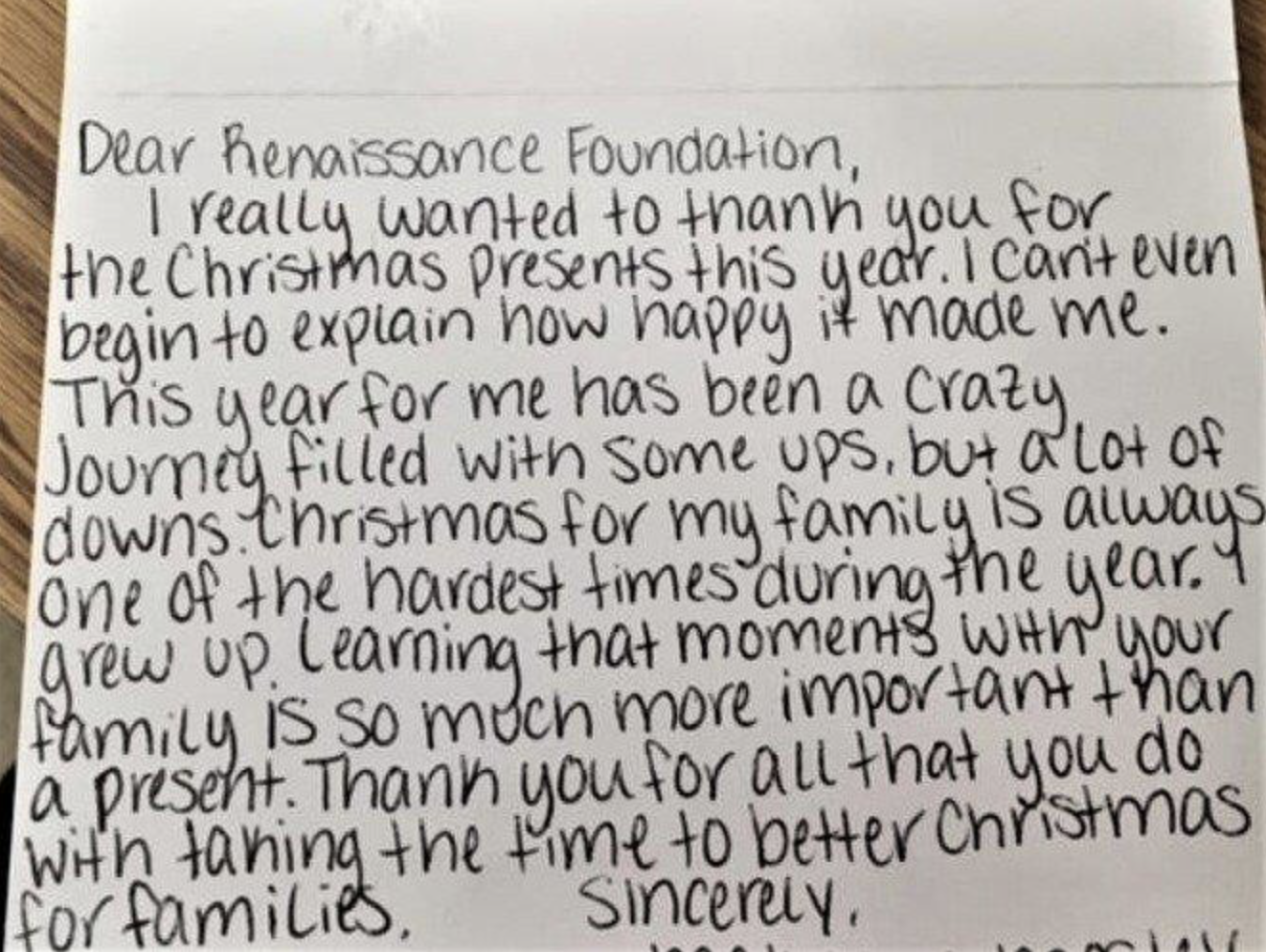 Special thanks again to the St. Charles Park District for their donation of space for our wrapping event and to their volunteers who graciously assisted us, to Jace Murray and Ellen Gallagher of Murray Commercial for their donation of a large storage space, and to Dennis at Arcedium Coffee House in St. Charles, for his donation of coffee to keep us going on both of our wrapping days.
All of us at The Renaissance Foundation wish each and every one of you good health and prosperity in the coming year!
Some pictures of this year's event: