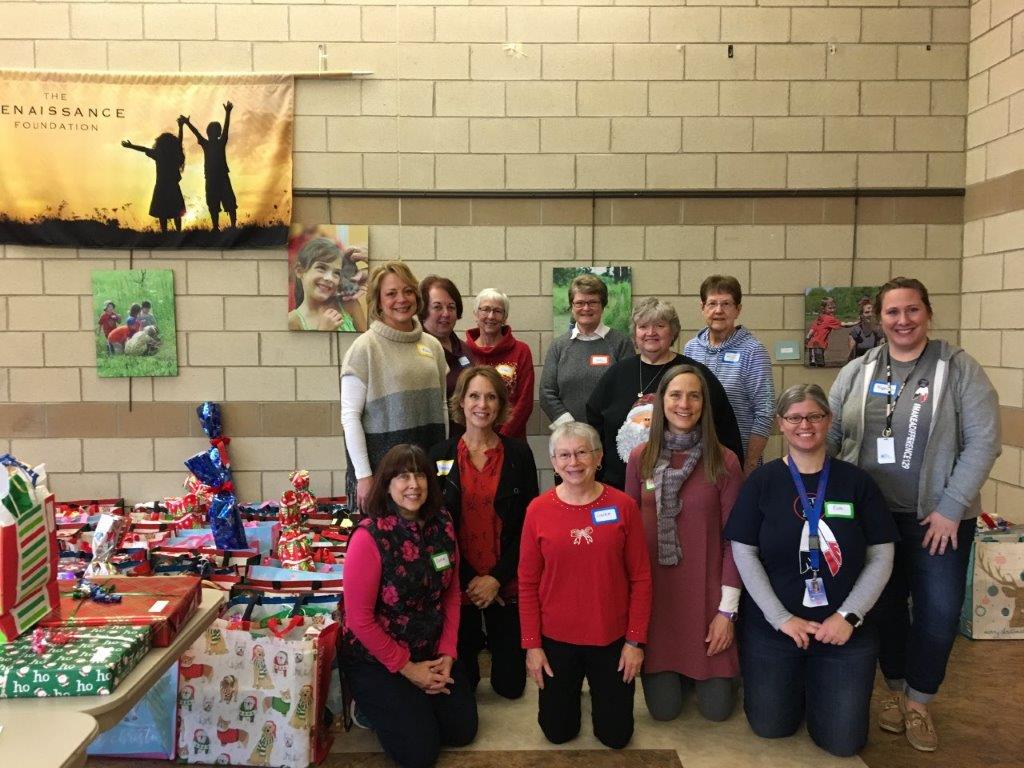 Our 9th Spirit Gift Wrapping event was made incredibly successful due to the numerous volunteers who graciously gave of their time this past year. Our efforts to shop and organize our gifts for the children during October and November were made far easier due to the 2,800 sq. ft. storage space donated by John and Jim Kunzer of MCC Technology in St. Charles.
Over 250 needy children in our local communities benefitted from the efforts of our volunteers and the generosity of our donors. All gifts were individually chosen and then beautifully wrapped by one of our volunteers. It is impossible to adequately thank each of our volunteers, but we hope they all know how vital they are to helping us with our mission – to serve the less fortunate children in our communities.
This comment was made by a school-based therapist in Elgin:
"I just wanted to take a second and say thank you for organizing this for families. The presents look AMAZING! . . . I have never participated in this event before and I'm so sorry that I wasn't able to be a part of the wrapping, but I am completely blown away. Everything looks fantastic and I love how organized things are! You did an outstanding job and I know all the kids/families receiving the presents will be so grateful. We totally want to be included next year! It seems like an amazing event! It is obvious that your volunteers really take pride in wrapping and doing this for families. It is, by far, the best present giving event I have seen so far in my area."
Special thanks, again, to John and Jim Kunzer for their donation of a large storage space, and to Dennis at Arcedium Coffee House in St. Charles, for his donation of coffee to keep us going on both of our wrapping days.
All of us at The Renaissance Foundation wish each and every one of you good health and prosperity in this new year.
Some pictures of this year's event: