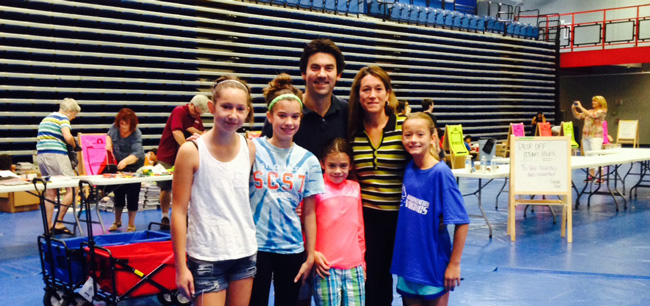 SEVEN volunteers represented the Renaissance Foundation at this year's Project Backpack, hosted at Elgin Community College on August 9th, 2014!
The event was a huge success, and over 2,800 back packs – filled with school supplies – were donated to local families who participated in the event.
For thousands of Kane County parents and guardians, going back to school comes with the additional pressures of purchasing costly back-to-school supplies for their children. Generous donations from the local community and the many volunteers who support this event, help make Project Backpack a success, year after year!
For more information on Project Backpack or to see a video of the 2014 event, please click here.